Jason Ringenberg
The Fargo Railroad Co. (Acoustic)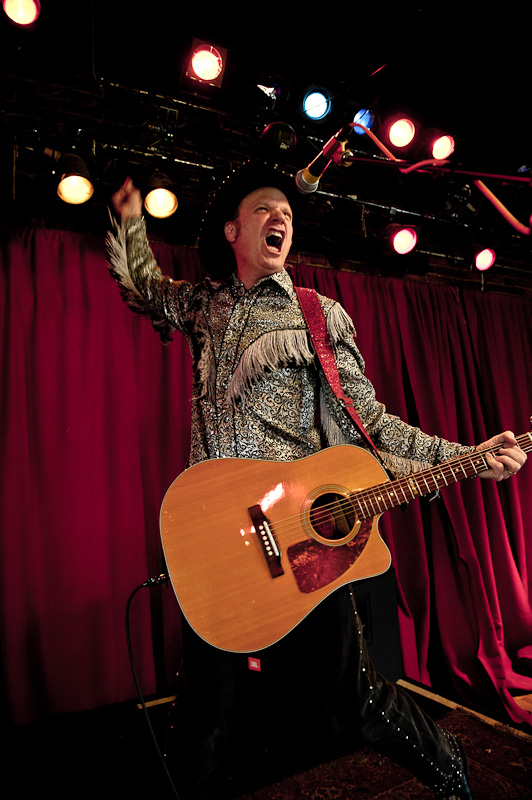 appearing live at
Greystones Road, Sheffield S11 7BS
Tuesday 13th March 2018
Doors 7.30pm - Show 8.00pm
Wow! Nashville legend and critically acclaimed alt-country pioneer, Jason Ringenberg returns for a solo concert at The Greystones on Tuesday 13th March - Jason's first solo shows in the UK for over 5 years! Support is from local legends The Fargo Railroad Co.
An outstanding evening of acoustic music from one of the most significant careers in American roots music, delivered by one of its most influential artists.
Regarded as the patriarch of Americana, one of his stage suits hangs in Nashville's Country Music Hall Of Fame. With Jason and the Scorchers he founded and leads one of the most incendiary bands of any music genre anytime anywhere, a band that turned country music and rock music on their respective ears.
Playing a mix of songs from
Jason and the Scorchers
, his outstanding solo back catalogue and, heck, maybe a song or two from his Emmy Award winning alter-ego
Farmer Jason
, this promises to be an amazing evening!
Any fans of Americana or roots music will not want to miss this. An amazing and intimate concert with a true Nashville legend. It's not often you get the chance to see a musician and performer who totally turned a music genre on its head and created a new one in the process!

Jason's last show at the venue was absolutely fantastic!
Get your tickets now before they're gone....